Methods of simplified order.


Adapted Means of payment.


Nery neat Forwarding and delivery.


Conditions for the professionals
The site maximechanet-design.com enables you to discover a selection of products.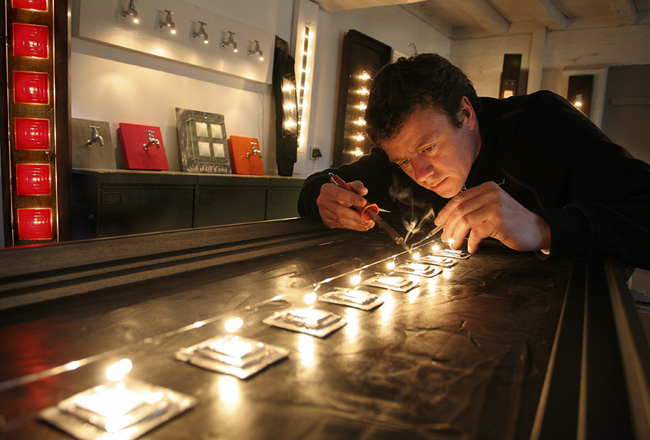 You are allured by our creations : let try itself. We propose 3 possibilities of order to you :

1] You wish to order on line

Go in our shop on line on Ebay.
Ebay is the best space of purchase of the Web : made safe and simple, all our creations are on sale in immediate purchase, without bidding.

>> see our Ebay shop.
2] You wish buy in our showroom.
You like to be advised attentively and to make your decisions of purchase quietly ?
Our showroom lends itself to it very well.
If you decide on the spot for a product, you will be able of course to carry it at once.

>> how you Click here to know to return to the showroom.
3] You wish to contact us and to have more information before placing order.

We are happy to receive you by teléphone to the +33 2 35 23 90 77.
Means of payment.
You have the possibility of paying


by credit transfer


by cheque


by bank card vith protected payment Paypal forms.
Forwarding/delivery/times.
We dispatch our objects in the whole world.
For the Metropolitan France, we offer to you the forwarding costs starting from 1200 € of purchase.
In all the other cases, please contact us to define the tariff according to your zone of delivery.
The greatest care is taken to the forwarding of your order.
Limp protective to measure, routing by conveyors specialists in the fragile products, insurance, tracability, all is implemented to deliver to you under best the conditions.
If with all our efforts carried to deliver to you, the object will be broken during transport, we carry out an immediate exchange *. (* a time can be necessary for creations to measure).
Delivery periods from 10 to 20 days can be necessary according to the nature of the ordered objects.
Professionals and distributors
Distributor, decorator, architect...
You are a professional, contact us before any order, we will study with you your needs.

A question ? Contact to us
to the +33 (0)2 35 23 90 77.